Color pre-coated galvanized steel coil PPGI PPGL Roof coil hardened steel 0.13-2.0mm
Hot-dip galvanized color coated steel sheet(prepainted galvanized steel sheet)The product obtained by coating an organic coating on a hot-dip galvanized steel sheet is a hot-dip galvanized color-coated plate.
Description

Galvanized steel is a treatment method to protect the surface of the steel plate from corrosion, thereby extending its service life. This treatment is to coat the surface of the steel plate with a layer of metal zinc, therefore, this zinc coated steel plate is called galvanized plate. The production method and processing method of galvanized sheet mainly depend on the production demand.
Among the many processing methods, it can be mainly divided into the following two types:
Hot dip galvanized steel sheet. This method is to put a thin steel plate into a molten zinc bath, so that its surface is attached to a layer of zinc. At present, the continuous galvanizing process is mainly used, that is, the steel plate is continuously rolled in the molten zinc groove made of galvanized steel plate.
Alloying of galvanized steel. This steel plate is also made by hot dipping, but after grooving, it is immediately heated to a temperature of about 500 ° C, so that a zinc-iron alloy film can be formed. This galvanized sheet has good coating property and weldability, and its thickness range is usually between 0.18mm-20mm, while the size of the hot dip galvanized sheet roll is determined according to actual demand.
Parameter
The production process

EN10147/EN10142/DIN 17162/JIS G3302/ASTM A653

Steel Grade

DC51D+Z,DC52D+Z,DC53D+Z,S280GD+Z,S350GD+Z,S550GD+Z,DC51D+AZ,DC52D+AZ,S250GD+AZ,

S300GD+AZ,S350GD+AZ,S550GD+AZ SECCSECE.BLCE+Z,BLDE+Z BUSDE+Z or Customer's Requirement

Base Steel

Hot dip galvanized steel, Hot dip galvalume steel, Electro galvanized steel

Thickness

0.12-6.0mm

Width

600-1500mm

Surface Color

RAL,wood grain pattern, camouflage pattern , stone pattern, matte pattern , high glosspattern . flower pattern, etc

Quality

Approved by SGSISO

Coil Weight

3-20metric ton per coil

Package

Water proof paper is inner packing,galvanized steel or coated steel sheet is outer packing,

side guard plate,then wrapped by seven steel belt.or according to customer's requirement

Export market

Europe,Africa,Central Asia,Southeast Asia,Middle East,South America,North America, etc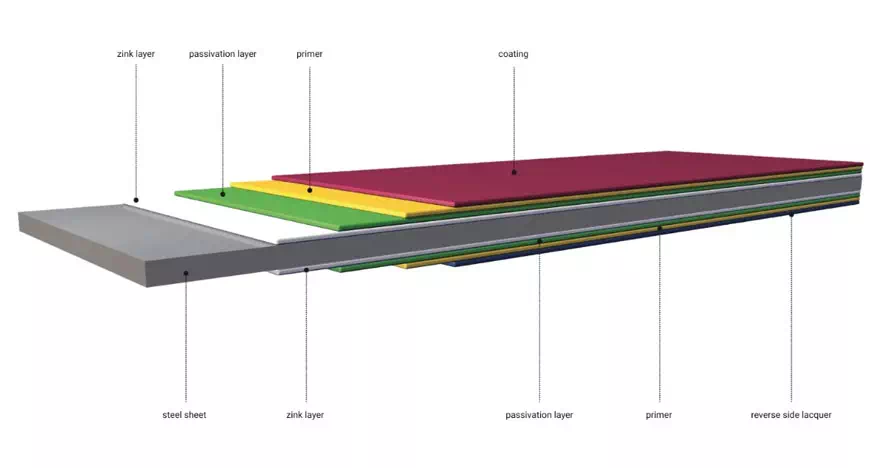 Chemical Composition
bse metal type

Grade

CHEMICAL COMPOSITION %

C

Si

Mn

P

S

cold rolled steel sheet

DC51D+Z (St01Z, St02Z, St03Z) , DC51D+ZF

≤0.10

-

≤0.50

≤0.035

0.03

DC52D+Z (St04Z), DC52D+ZF

≤0.08

-

≤0.45

≤0.030

0.03

DC53D+Z (St05Z), DC53D+ZF

≤0.08

-

≤0.40

≤0.030

0.03

DC54D+Z (St06Z), DC54D+ZF

≤0.01

≤0.10

≤0.30

≤0.025

0.03

DC56D+Z (St07Z), DC56D+ZF

≤0.01

≤0.10

≤0.30

≤0.025

0.03

hot rolled steel sheet

DD51D+Z (St01ZR, St02ZR)

≤0.10

-

≤0.50

≤0.035

0.03

DD54D+Z (St06ZR)

≤0.01

≤0.10

≤0.30

≤0.025

0.03

FAQ
1. Will you deliver the goods on time?
Yes,we promise to provide best quality products and delivery in time no matter if the price change lot or not, Honesty is our company's tenet.
2. How can I get your quotation as soon as possible?
The email and fax will be checked in 24 hours, meanwhile, the skype will be online in 24 hours
Please tell us the order information about quantity, Specification(steel type, material, size )and destination port, you will get the latest price.
3. How about the sample if i need?
The sample will be offered for free if you need, but the freight will be covered by our customer. If
we have cooperation, the freight will be covered by our company.
4. How about the MOQ?
Generally, the trail order will be accepted. The MOQ can be confirmed according to the different products. For example, the MOQ of PPGI will be 10MT.
5. How about the delivery time?
Within 15-30days after receiving the deposit or L/C at sight.
Of course, the detail will be confirmed by the quantity and the different products.
6. How to order?
Please send us your purchase order by email. Or you can ask us to send you a proforma invoice for your order. We need to know the following information for your order.
7. What is shipment terms?
1. Container ship 2. bulk ship 3. Train
8. Do you accept the third party inspection?
Yes,absolutely we accept.
Online Message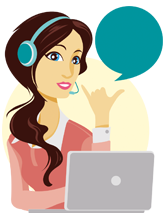 Zhishang Steel Co., Ltd
ABOUT USOverviewThe company mainly deals in color-coated, galvanized, stainless steel pipes, stainless steel coils, stainless steel plates of various materials; hot-rolled series of rebar, medium and heavy plates, coils, I-beams, angle steels, channel steels, H-beams and other steel products and deep processing Service. (The company's annual invent···
Message