Zhongyue Road & Bridge won the EPC project of Heze "Star Moon Lake" Recreation Center.
The project is located in Tuantuotun, Development Zone, Heze City, Shandong Province, with a total construction area of 53,500 square meters, including 41,200 square meters above ground and 12,300 square meters underground, as well as roads and related municipal supporting infrastructure in the construction area, with a planned construction period of 24 months.
Zhongyue Road And Bridge Won The Epc Project Of Shandong Heze "Star Moon Lake" Recreation Center Project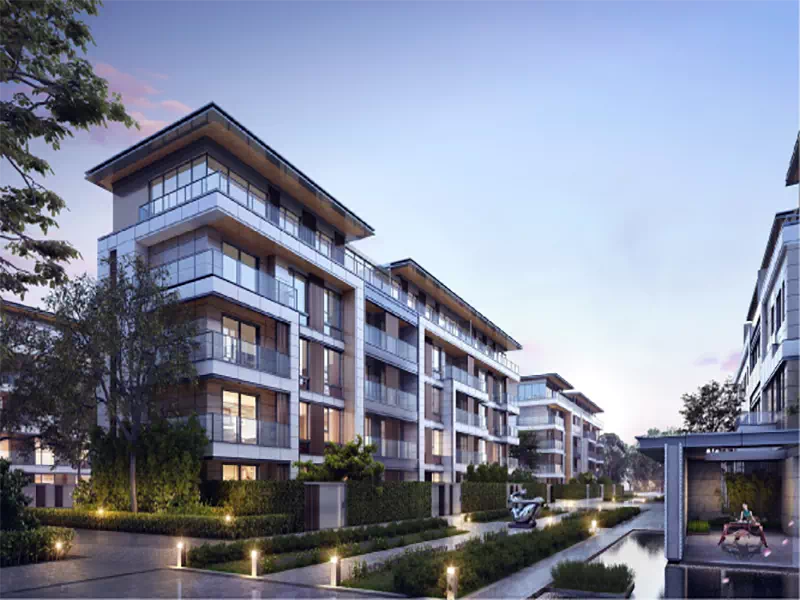 Heze "Star Moon Lake" recreation center adhere to the development concept of site-specific, people-oriented, sustainable development, ecological priority, relying on the natural beauty of Star Moon Lake, the development of healthy retirement and other ecological health industry, the introduction of a new model of elderly services, focusing on highlighting the multiple advantages of institutional care, home care, etc., service recreation industry, the ultimate goal will be to create a center, four panels, ten services, ecological recreation + tourism as one of the new generation of recreation center.
This project is another major project of CMT Road & Bridge in Shandong market development, which has laid a solid foundation for the company to deeply cultivate the regional market of the territory. 2021, the company's market development momentum is strong, Shandong, Gansu, Hunan, Henan and other key regional markets have achieved rolling development, the annual new winning contract amount has exceeded 3.4 billion yuan. In the future, the company will fully carry forward the "spirit of struggle" that dares to win, focus on core regions and core markets, seize opportunities, precise marketing, resonate with the strategic development goals of the group, and sprint for 20 billion marketing goals.