angle iron, commonly known as Angle iron, is vertical to each other on both sides of the angular strip of steel.
Angle steel can be composed of different forces according to the different needs of the structure, and can also be used as the connection between the components. It is widely used in various building structures and engineering structures, such as beam, bridge, transmission tower, lifting machinery, ships, industrial furnaces, reaction towers, container racks, cable trench supports, power piping, bus support installation, and warehouse shelves.

Angle steel is a carbon structural steel for construction. It is a section steel with simple section. It is mainly used for metal components and the frame of factory buildings. It is required to have good solderability, plastic deformation performance and certain mechanical strength in use. The raw material of Angle steel production is low carbon square billet, and the finished Angle steel is delivered in hot rolled form, normalizing or hot rolled state.
It is mainly divided into equilateral Angle steel and unequilateral Angle steel, among which the unequilateral Angle steel can be divided into two kinds: unequilateral and unequal thickness.
Product Name

Steel Angle Bar

Thickness

3mm-24mm

Length

6-12m or according to customer's special request

Dimensions(mm)

25 - 140mm

Tolerance

Thickness: +/-0.02mm, Dimensions:+/-2mm

Material grade

Q195,Q215,Q235B,Q345B,Q420 Series
S235JR/S235/S355JR/S355/SS440/SM400A/SM400B
SS400-SS540 Series
ST Series
A36-A992 Series
Gr50 Series

Technical

Hot rolled

Standard

AISI,ASTM,DIN,JIS,BS,GB/T

Delivery times

ISO,CE,SGS,BV,BIS

Application Range

Widely used in various building structure and engineering structure, such as the beam, Bridges, transmission tower, lifting

transportation machinery, ship, industrial furnace, reaction tower, container frame and warehouse.
Online Message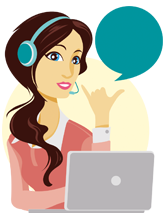 Zhishang Steel Co., Ltd
ABOUT USOverviewThe company mainly deals in color-coated, galvanized, stainless steel pipes, stainless steel coils, stainless steel plates of various materials; hot-rolled series of rebar, medium and heavy plates, coils, I-beams, angle steels, channel steels, H-beams and other steel products and deep processing Service. (The company's annual invent···
Message