Color coated coil is a product of hot galvanized sheet, hot aluminum plated zinc plate, electrogalvanized sheet, etc., after surface pretreatment (chemical degreasing and chemical conversion treatment), coated with a layer or several layers of organic coating on the surface, and then baked and cured. Because coated with a variety of different colors of organic paint color steel coil plate named, referred to as color coated coil.
〣Color coated rolls for use
Color coated roll has light weight, beautiful appearance and good corrosion resistance, and can be directly processed. The color is generally divided into white and white, blue, brick red, mainly used in advertising, construction, home appliances, electrical appliances, furniture and transportation industries.
Color coating volume coating according to the use of different environment to choose suitable resin, such as polyester silicon modified polyester, PVC plastic sol, polyvinylidene chloride and so on. Users can choose according to the use.
〣Product Introductio

n
Product Name:
Printed Pattern Galvanized Steel Coil
Standard:
ISO,JIS,AS EN,ASTM
Width:
600-1500mm,according to customer's requirement
Thickness:
0.125-4.0mm
Zinc Coating:
Z20g-275g/㎡
Primer:
Epoxy, Polyester, Dissolving solvent,Polyurethane
Top Coating:
Polyester, Silicon modified polyester,Polyvinylidene chloride,Polyvinyl chloride plastisol
Hardness:
softy,half hard and hard quality
Type of substrates

:

hot dipped galvanized,galvalume,electro-galvanized
Surface Treatment:
oiling/passivstion or chromium free passivation /skin pass
Coil Inner:
Diameter 508mm/610mm
Coil Outer:
800mm-1500mm
Coil Weight:
3-5MT per coil
Packaging :
export standard package or as request
Terms of Price:
FOB, CIF, CFR, EXW
Payment Terms:
TT, Irrevocable LC at sight, Western union, Ali trade assurance


〣Package Delivery


〣Color coated substrate classification
The organic coating on the hot dip galvanized steel sheet product is hot dip galvanized color coated board. In addition to the protective effect of zinc, the organic coating on the surface also plays the role of isolation protection and rust prevention, and the service life is longer than that of hot galvanized sheet. The zinc content of hot-dip galvanized substrate is generally 180g/m2 (double-sided), and the maximum zinc content of hot-dip galvanized substrate used for external construction is 275g/m2.
Hot aluminized zinc substrate
The hot aluminized zinc steel plate (55%Al-Zn) is used as the new coating substrate, usually containing 150g/㎡ aluminum zinc (double sided). The corrosion resistance of hot - plated aluminum zinc plate is 2-5 times that of hot - plated zinc plate. Continuous or intermittent use at temperatures up to 490℃ will not cause severe oxidation or oxide skin. The ability to reflect heat and light is twice that of hot-dip galvanized steel plate, and the reflectance is greater than 0.75, which is the ideal building material to save energy.
Electroplated zinc substrate
Electrogalvanized plate as the base plate, coated with organic coating baking products for electric galvanized color coated plate, because the zinc layer of electrogalvanized plate thin, usually zinc content is 20/20g/m2, so the product is not suitable for use in outdoor production of walls, roofs, etc. But because of its beautiful appearance and excellent processing properties, it can be mainly used in household appliances, audio, steel furniture, interior decoration, etc.
〣Factory Show
〣FAQ
Q1:What are your company's main products?
A1: Our main products are Carbon Steel Coil/Sheet,Galvanized Steel Coil/Sheet,Stainless Steel Coil/Sheet, round/square pipe, bar, channel, etc.
Q2: How do you control quality?
A2: Mill Test Certification is supplied with shipment, Third Party Inspection is available. and we also get ISO,SGS,Alibaba Verified.
Q3:What are the advantages of your company?
A3: We have many professionals, technical personnel, more competitive prices and best after-dales service than other steel companies.
Q4: How to get samples?
A4:FREE samples are available for your checking and testing. And to get free samples, you need to send us you detailed receiving address (including post code) and your DHL/FedEx/UPS account for collecting samples, courier cost will be paid in your side.
Online Message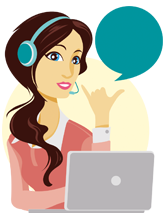 Zhishang Steel Co., Ltd
ABOUT USOverviewThe company mainly deals in color-coated, galvanized, stainless steel pipes, stainless steel coils, stainless steel plates of various materials; hot-rolled series of rebar, medium and heavy plates, coils, I-beams, angle steels, channel steels, H-beams and other steel products and deep processing Service. (The company's annual invent···
Message