Description
I-beams, also known as steel beams (English name UniversalBeam), are long strips of steel with a cross section in the shape of I-beams. I-beams are divided into ordinary I-beams and light I-beams. It is a section steel with an I-shape.
Whether the I-section steel is ordinary or light, because the section size is relatively high and narrow, the moment of inertia of the two main axes of the section is large, so it can only be directly used in the web plane bending members or it is composed of lattice stress members. The axial compression member or the member that is perpendicular to the web plane and bent should not be used, which makes it have great limitations in the application range.
I-steel, as the name suggests, is an "I-section" steel with the top and bottom flanges. The inner surface of the flange of the I-steel has a inclination (1:6), which makes the flange thin outside and thick inside, so that the cross-section characteristics of the I-steel in the two main planes are greatly different, and it is difficult to play the strength characteristics of the steel in the application. I-beams have been gradually phased out by H-beams. #160.
I-steel is mainly divided into ordinary, light, low alloy light three kinds.
Ordinary type, light flange is variable cross-section by the web part thick, thin outside; H-shaped steel: the flange of HWHMHNHEAHEBHEM etc is equal section.
Ordinary, light has formed a national standard, ordinary 10# I-steel is equivalent to the international I100(also such as 10# channel steel is equivalent to channel U100)(because the standards implemented by different countries, resulting in their specifications are slightly different).
I-steel product advantages
1. low treatment costs: the cost of hot dip galvanized rust prevention is lower than the cost of other paint coatings;
2. durable: hot-dip galvanized Angle steel has the characteristics of surface, uniform zinc layer, no drip, strong adhesion, strong corrosion resistance, in the suburban environment, the standard hot-dip galvanized rust prevention thickness can be maintained for more than 50 years without repair; In urban or offshore areas, the I-steel standard hot-dip galvanized anti-rust layer can be maintained for 20 years without repair; Welcome buyers and buyers from all over the country to buy.
3. good reliability: galvanized layer and steel is metallurgical combination, become a part of the steel surface, so the durability of the coating is more reliable; High quality
4. the toughness of the coating is strong: the galvanized layer forms a special metallurgical structure, which can withstand mechanical damage during transportation and use.
Item

Value

Place of Origin

China

Shandong

Grade

Q235B

Technique

Hot Rolled

Thickness

3-35mm

Application

Industry, construction

Length

3-12m

Standard

GB/T11263-2005

Flange Width

20-300mm

Flange Thickness

6-40mm

Web Width

20-300mm

Web Thickness

3-50mm

Brand Name

HongHua

Model Number

Other

Tolerance

±1%

Processing Service

Bending, Welding, Decoiling, Punching, Cutting

Alloy Or Not

Non-Alloy

Invoicing

by actual weight

Delivery Time

15-21 days
FAQ
Q:What about your price?
A:Our price is very competitive because we are a factory. Pls feel free to contact us if you are interested in our products.
Q:Can I go to your factory to visit?
A:Of course, we welcome customers from all over the world to visit our factory.
Q:What product information do I need to provide?
A:You need to provide the grade, width, thickness, coating and the number of tons you need to purchase.
Q:Does the product have quality inspection before loading?
A:Of course, all our products are strictly tested for quality before packaging, and unqualified products will be destroyed.we accept the third party inspection absolutely.
Q:How about the delivery time?
A:Within 15-45 days after we confirm you requirement.
Q:How do we trust your company?
A:We consider honest as the life of our company, we can tell you the contact information of our some other clients for you to check our credit. Besides, there is trade assurance from Alibaba, your order and money will be well guaranteed.
Online Message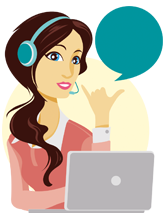 Zhishang Steel Co., Ltd
ABOUT USOverviewThe company mainly deals in color-coated, galvanized, stainless steel pipes, stainless steel coils, stainless steel plates of various materials; hot-rolled series of rebar, medium and heavy plates, coils, I-beams, angle steels, channel steels, H-beams and other steel products and deep processing Service. (The company's annual invent···
Message