different types galvanized plate 14 gauge galvanized steel sheet
〣Package Delivery〣Factory Show〣FAQQ: Do you have large amount of steel products in stock?A: Yes , we have a large-scale indoor warehouse with perennial spot stocks totally above 5000 tons.Q: How long is the delivery time?A: Generally it is within 10 days. If th
〣Quality inspection standard
The quality requirements of fine grade galvanized sheet include specification size, surface, galvanized amount, chemical composition, plate shape, machine function and packaging.
1. packing
It is divided into two kinds: galvanized sheet cut into fixed length and galvanized sheet packing with coil. General iron sheet packaging, lined with moisture-proof paper, outside with iron waist tie, tie firmly, to prevent the internal galvanized sheet friction.
2. Specification and size
The product dimensions (such as the following and) are listed in the galvanized sheet to promote the scale thickness, length and width and allowable faults. In addition, the width and length of the board, the width of the volume can also be determined by user request.
3. surface
General situation: Because of the difference in the treatment method of galvanized plate in the plating process, the general situation is also different, such as ordinary zinc flowers, fine zinc flowers, flat zinc flowers, zinc flowers and phosphating disposal situation. Galvanized sheet and galvanized coil cut to a fixed length shall not have defects affecting the use, but the coil is allowed to have welding parts and other less deformed parts.
4. Galvanizing amount
Galvanizing measure value: Measuring galvanizing measure is a widely adopted method to determine the thickness of zinc layer in galvanized sheet. There are two kinds of galvanized quantity the same on both sides (equal thickness galvanized) and zinc quantity on both sides (difference galvanized). Galvanized units are g/m2.
5. Machine function
(1) Tensile test: Generally speaking, as long as the layout, tensile and deep tensile galvanized sheet with tensile function requirements.
(2) Bending experiment: it is an important item to weigh the process function of thin plate. But the world to all kinds of galvanized sheet requirements are not the same. Generally, after the galvanized sheet is bent 180o, the outer coating shall not have the zinc layer to leave, and the substrate shall not have cracking and fracture.
6. Chemical composition
The requirements for the chemical composition of galvanized substrate vary from country to country. If Japan has such a requirement, the United States does not. Generally do not do product inspection.
7. Plate shape
There are two goals to weigh plate shape black and white, namely flatness and sickle bend. The flatness of the plate and the maximum allowable value of the sickle bend scale must be defined.


〣Package Delivery

〣Factory Show

〣FAQ
Q: Do you have large amount of steel products in stock?
A: Yes , we have a large-scale indoor warehouse with perennial spot stocks totally above 5000 tons.
Q: How long is the delivery time?
A: Generally it is within 10 days. If the goods is not in stock , according to the quantity it is within 30 days.
Q: Do you provide the samples? Free or Extra? A: The cost of the samples is according to the value.The cost of the freight is necessary.
Q: How to order?
A: Buyer sends the enquery --> Buyer gets the quotation --> Order confirmation --> Buyer send the deposit --> Seller prepares goods --> Seller makes the strict inspection --> Buyer Arranges Balance Payment --> packing and delivery
Online Message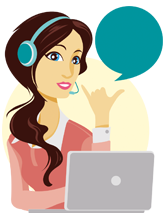 Zhishang Steel Co., Ltd
ABOUT USOverviewThe company mainly deals in color-coated, galvanized, stainless steel pipes, stainless steel coils, stainless steel plates of various materials; hot-rolled series of rebar, medium and heavy plates, coils, I-beams, angle steels, channel steels, H-beams and other steel products and deep processing Service. (The company's annual invent···
Message